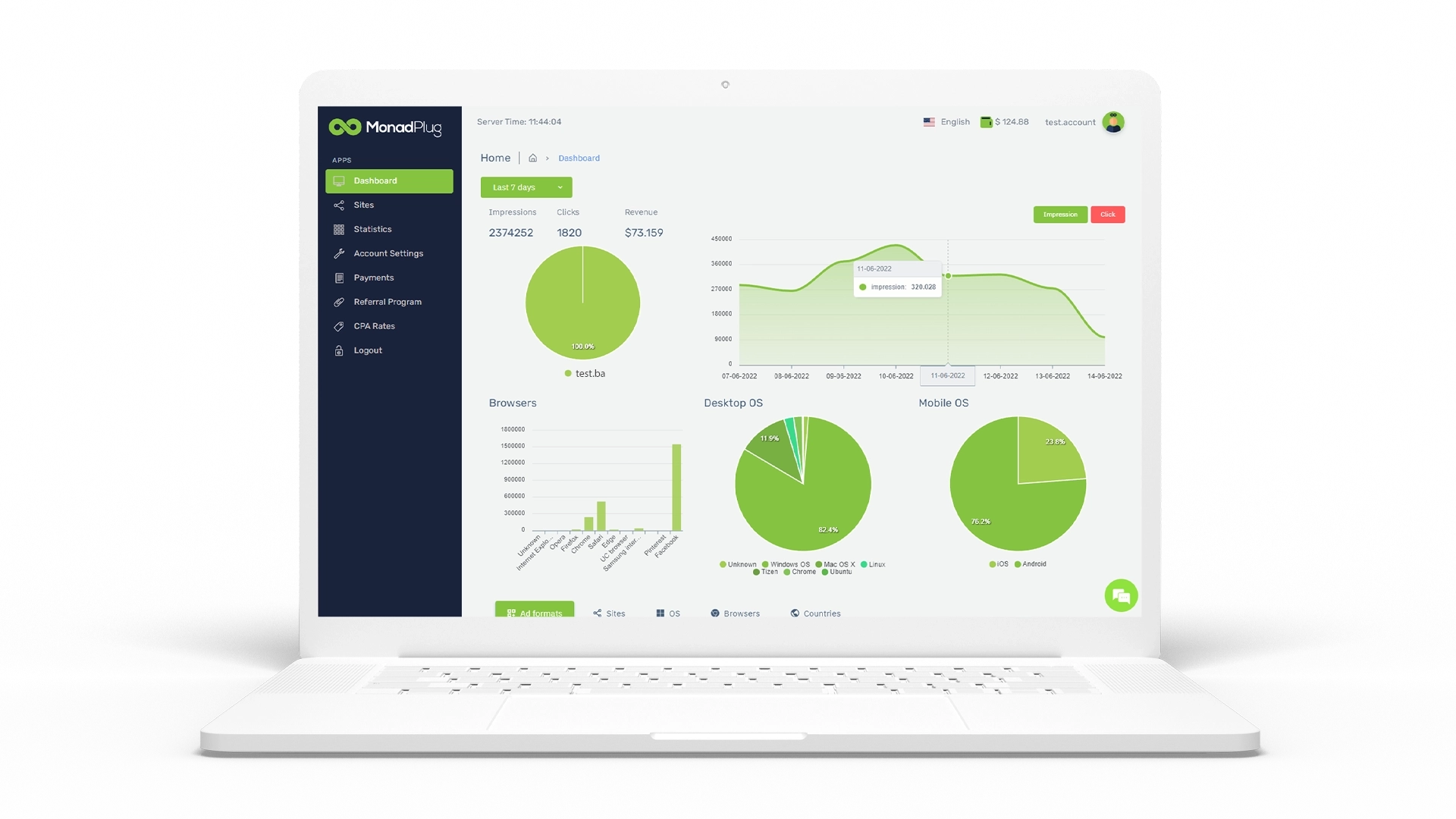 MONADPLUG
The most powerful traffic monetization platform!
---
Significantly increase your monthly revenue through monetization strategies only MonadPlug can provide. Traffic Monetization has never been easier. Seize that opportunity!
Do you have a website that you can monetize? Use our experience for free with our Native platform and integrate ads seamlessly into your website. Improve user experience for your visitors and increase profits at the same time. Integrating ads has never been easier and more profitable!